Laser Education Return on Investment (ROI) Series - Part I
By Aric Sven and Moriah Sven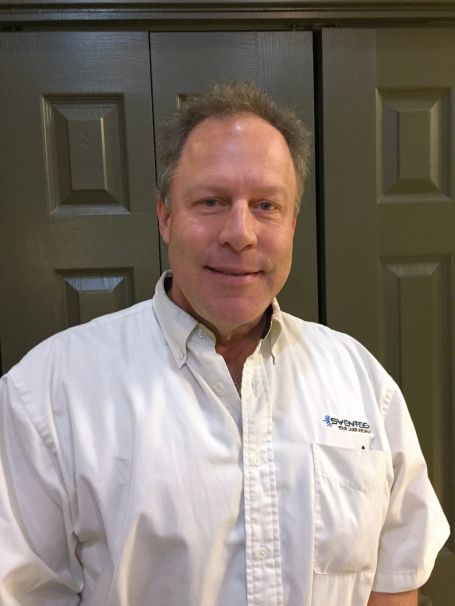 Aric Sven
Moriah Sven
Aric Sven is the founder of Sventech Inc, your laser specialists. Being a son of a dentist provides a unique chair-side perspective of dentistry. He began by fixing and maintaining dental equipment around Dr. Sven's practice. Which lead him to realize the need for aftermarket service for dental equipment within the dental industry. Aric has been working with dental lasers since before the first erbium dental laser was released to market (Centauri, 1997). Sventech has been proudly serving the dental laser community since 2003.
Moriah Sven is Aric's oldest daughter and was Sventech's office manager. She recently moved to warmer weather and better fishing in Sacramento to pursue a career with another high tech company.
This first article will introduce you to the many areas in which laser education will affect your bottom line. I will list the most prominent educational topics as an introduction to what the series will cover in more detail. An insightful true story will explain my passion for this title.
Over the past 30 years, as a laser field service engineer, I have had the pleasure of meeting many cutting-edge doctors who incorporate the latest technology in their dental practices. Buying that expensive device itself did not give them any return on investment (ROI). What gave them the biggest bang for their buck was safely and confidently integrating the new device into their practice to maximize its impact on the bottom line. Buying the device, the laser, alone does nothing without knowledge. Knowledge in safety will build confidence. Knowledge in physics will help to perfect technique. Knowledge of the benefits will boost image and is great in marketing, especially in-house which is no cost.
Most beginner laser education courses cover laser safety, laser operational theory, laser-tissue interaction at different wavelengths, and maybe even some hands-on exercises. Most advanced courses will spend more time on technique and case studies based on a particular laser or discipline. In this series of articles, we will dig into areas where basic education of laser safety, physics, and benefits improve your practice image – and how they can improve your ROI.
I have seen firsthand how laser education can positively affect ROI My first exposure to dental laser repair was on a multi-operatory photopolymerization argon laser my father, Dr. Sven, bought in the mid-1990s from a small Utah company named International BioLaser Corporation, not to be confused with Biolase. He admitted to me he only bought it so he could list his practice as "laser dentistry" in the yellow pages. *Note to the younger crowd: the yellow pages were the section of a printed telephone book in which local businesses could pay to advertise.* He went on to say that not only was the curing time reduced, his restorations were better and had a harder finish. His patients would often tell their friends about the laser he used. The ROI resulted from the laser image he created for himself along with a little knowledge. The next laser Dr. Sven bought was not going to be as easy to use as his first curing laser. This is where I became a firm believer that education is the key to a successful laser practice.
Shortly after, Dr. Sven bought his second laser, a Premier diode laser, for soft tissue surgery. He was interested in taking an impression for crowns without packing cord. As a young laser tech I had no knowledge of how to use this laser but I knew some people who did in San Jose, California, and I suggested we go. Dr. Sven and his 2 hygienists got on a plane in Chicago and flew to San Jose to attend a hands-on course with Dr. Robert Barr. Dr. Barr was an educator at the time for Premier. We also met Gloria Monzon, who taught the hygienists. They reviewed safety, laser theory, tissue interaction, settings, and clinical uses. They brought in pig jaws for the hands-on exercises and worked one-on-one. This being my first laser course I had no idea how to grade it or what impact it would have on Dr. Sven. A couple weeks past after we returned home and I asked my Dad, "Was that laser education course worth the money? Airfare for 3, course fees, time away from production?" His response: "Before the course I used my soft tissue laser 1 or 2 times a week, now I use it at least 3 times a day." The course was top-notch. If you are not using your laser daily, consider continuing your laser education.
The next article will discuss safety and confidence as it pertains to ROI.
Share this post: